Guidelines for oral and poster presentations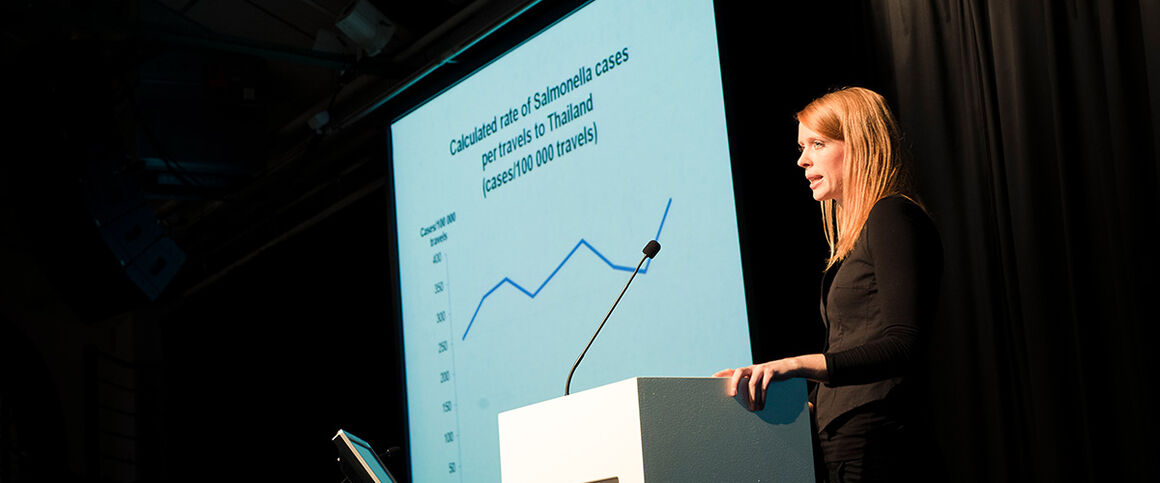 Congratulations on your accepted abstracts! Presenting at ESCAIDE is an amazing opportunity to share your work and exchange ideas with peers in the field of infectious disease prevention and control.
In order to make the most of this opportunity, please read carefully the presenters' guidelines below. Are you giving the same presentation at another Conference or was your abstract recently published in a journal? If yes, please note that the ESCAIDE Scientific Committee is not in favour of dual presentation or presenting published data based. However, the following exceptions are made when:
The perspective/focus of the presentations are different and each addresses the specific interests of different audiences or if additional new data have been  included; or
That neither conference abstract is submitted after acceptance of the other and the receipt of decisions on acceptance of the relevant abstracts are very close in time to each other and the conferences are happening within a relatively short time interval (not more than 6 months apart); or
If publication in a peer review journal occurred after submission of the abstract and the subject of the published peer review paper has high public health importance; or
The results have been presented elsewhere but had not been presented prior to the abstract submission and dual presentation occurred at a conference with very limited overlap in audience;
and any of the following apply:
The subject of the abstract/presentation is of high/very high public health importance (up to the relevant scientific committees to decide); or
The abstract/presentation is about novel findings or technologies that have an important impact on public health or on the prevention or control of communicable disease or cross boarder threats; or
It is about a recent and important public health emergency of international/EU concern (Ebola or similar).
If in doubt, please contact us at escaide.conference@ecdc.europa.eu
Page last updated
5 Oct 2017