Funding opportunities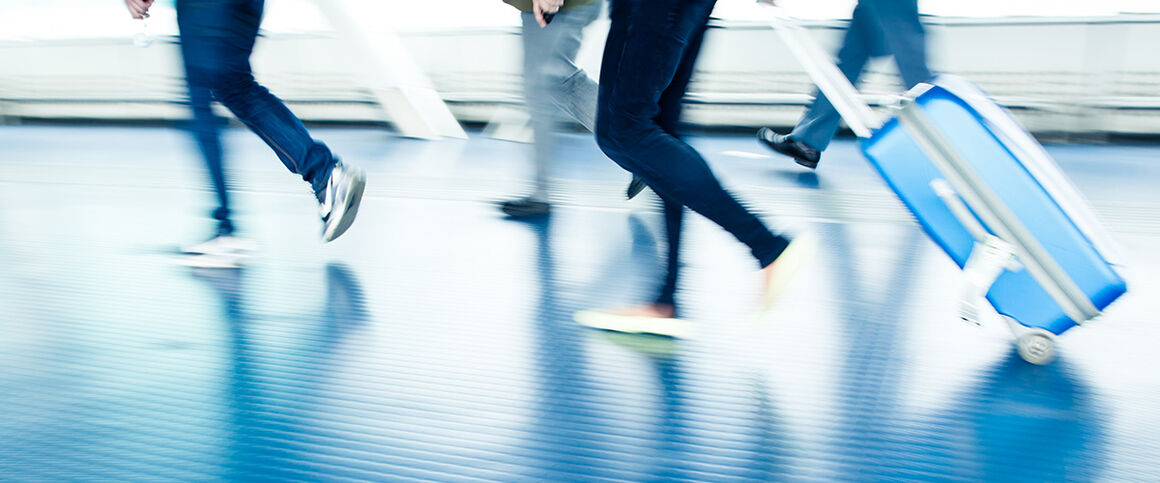 Information on the 'Funding initiative at ESCAIDE 2017' and the 'EAN travel grants'
EAN Travel grants at ESCAIDE 2017
The alumni association of the European Programme for Intervention Epidemiology Training (EPIET Alumni Network or EAN) offers a small number of competitive travel grants annually to enable field epidemiologists and public health microbiologists to attend ESCAIDE.
This year we have sufficient funds for two EAN travel grants. Only applicants whose abstract has been accepted for a presentation at ESCAIDE 2017 will be considered.
Preference was given to:
Abstracts that have been accpeted for an oral presentation;
Countries that have previously been under-represented at ESCAIDE (see Annex I EAN Outreach Project).
Applications must be received by email by 10 September 2017, 23:59 Central European Time (CET) and should be sent to the EAN board: EANboard@gmail.com.
Aim 
The aim of the travel grant is to provide funding to those who would otherwise not be able to attend the conference, due to lack of sponsorship or support. In addition, presenters from countries identified as being under-represented at ESCAIDE will be preferentially supported (see Annex I, EAN Outreach Project).
Scope and Grants available
The grants are provided to support travel and accommodation costs to the conference only. Grants are limited to €600 per applicant (EU countries) or €800 for countries outside the EU. Only one grant per abstract accepted will be provided, i.e. for presentations or posters with multiple authors, only a single presenting author will be supported.
All travel grants will be paid to recipients AFTER attendance at ESCAIDE 2017 (as per the schedule mentioned below) and there will be no 'prior-to travelling' or on-site payment of funds
Travel Grant Selection Committee  
The applications will be evaluated by a selection committee composed of the EAN Advisory Board.    
Eligibility 
Applicants must have an abstract accepted for presentation at ESCAIDE 2017. They must also not have any other supporting finance for travel and accommodation.
The applicant must be the first author and the presenter of the abstract.
Non-EAN members will be prioritised in the selection process.
The applicant must not have received an EAN Travel Grant in the previous three years.
Assessment criteria 
In the event that applications for grants exceed the funds available, the following scoring system will be used to allocate awards.
Scoring System for Grants
Area

Value

Points

Subject area

Main focus public health epidemiology and/or microbiology: outbreak investigations, surveillance, quantitative studies, etc.

2

 

Other focus: policy, qualitative studies, etc.

1

Country of presenting author (other than outreach countries)

Low, lower-middle or upper-middle income country as defined by World Bank 2014

3 

 

EU or EU accession country

2

 

Other country

1

Country under-represented

at ESCAIDE during previous  years (Outreach Country)

 

If the country of origin is one of those targeted by the outreach project (see Annex I) an additional 2 points will be assigned to the application

2
Abstract accepted
For Oral presentation

2

 
For poster
1
How to apply 
The applicants must complete and send the following documents to the EAN board (EANboard@gmail.com). Please, note that only applications with all required documents will be considered.
An application form (See Annex II)
A copy of their current CV
A letter of recommendation from their employer or supervisor, supporting their application and stating that they will not obtain sponsorship for this conference from any other source.
The accepted abstract
A copy of the abstract acceptance letter from ESCAIDE 2017.
 Applications must be received by 10 September 2017 at 23:59 CET.
Timeline
| Deadline for EAN travel grant application | 10 September 2017 |
| --- | --- |
| EAN Travel Grant Awards decided |  30 September 2017 |
| Date of ESCAIDE 2017 | 6-8 November 2017 |
| Deadline for submission of receipts by EAN travel grant recipients | 15 December 2017 |
| Travel grants to be paid by EAN to recipients | 30 December 2017 |
Sources of funding and Declaration of interest
The ESCAIDE 2013 Scientific Committee noted EAN's request to formally consider any potential conflict of interest regarding the use of money from pharmaceutical companies for travel grants to support attendance. The Scientific Committee noted that abstract selection will be made purely on the basis of scientific quality. Peer review of abstracts is performed anonymously, in advance, and independently from the assignment of the EAN travel grant(s). Travel grants are awarded only after the authors have been notified of the decision to accept an abstract in the conference.  Therefore the Committee agrees that potential for selection bias in abstract review towards authors who may attend ESCAIDE using grants offered by EAN does not exist.
However, in order to ensure transparency and to avoid any conflict of interest, all applicants must declare any conflict of interest relating to their presented work and the above organisations.
Publicising of grants
Advertisements for the travel grants will be available on the websites of the following organisations.
EAN
EPIET
ECDC
ESCAIDE
TEPHINET
Reporting
Presenters receiving an EAN travel grant must provide a short (500 words) account of their experience at ESCAIDE, which may be used in the EAN newsletter to publicise the work of EAN.
Annexes
Annex I: EAN Outreach Project
Annex II: EAN Travel grant application form
Funding initiative at ESCAIDE 2017
The funding initiative for ESCAIDE 2017 is now open for the late breaker abstracts submissions!
 
One of the aims of the ECDC conference ESCAIDE is 'strengthening and expanding the human network of all involved in this field in Europe and globally'. It is with that goal in mind that ECDC is launching the 'Funding initiative at ESCAIDE 2017' for all those who are interested in participating in ESCAIDE 2017, but without sufficient funds to attend.
The organisers reserve the right to decide the number of participants to be offered this opportunity, based on budget availability. The successful applicants will be invited to attend ESCAIDE. ECDC will cover the costs of registration for the conference, travel, accommodation and per-diem for each day of the conference, in accordance with ECDC Rules on Reimbursements.
The final decision on the selection of the successful applicants will take into consideration elements such as:
The applicant has an accepted abstract at ESCAIDE 2017 (oral or poster). Only one author per abstract is considered who must also be the presenter at the Conference;
The originality of the work presented in the abstract;
The applicant is an early-career scientist with a maximum of 5 years professional experience since the award of the first university diploma or equivalent degree;
The applicant is coming from an EU/EEA Member State;
The applicant has not participated in ESCAIDE before;
The applicant is available to attend all three conference days.
The Selection Committee for this initiative will be composed of ECDC members that belong to the Scientific Advice Coordination Section (SACS) and the Public Health Training Section.
Exclusion criteria
Please note that the following participants are not eligible:
Staff member of an EU institution;
Current EPIET/EUPHEM fellow/supervisor/coordinator or EU-FETP fellow/supervisor;
Participant in the Capacity Building workshop organised by ECDC for ESCAIDE 2016.
Deadlines
The application process is open once accepted late breaker abstracts for the conference are confirmed (i.e. week starting 25 September 2017) and will close on 2 October 2017. The results will be announced on 6 October 2017.
Application Process
Please send your application to escaide.conference@ecdc.europa.eu. In the subject line of your email, please include the following: YOUR FULL NAME and FUNDING INITIATIVE ESCAIDE 2017. The application should include the following documents:
By submitting your application, you give your consent that your personal data is processed by ECDC as described here.
Page last updated
14 Aug 2017